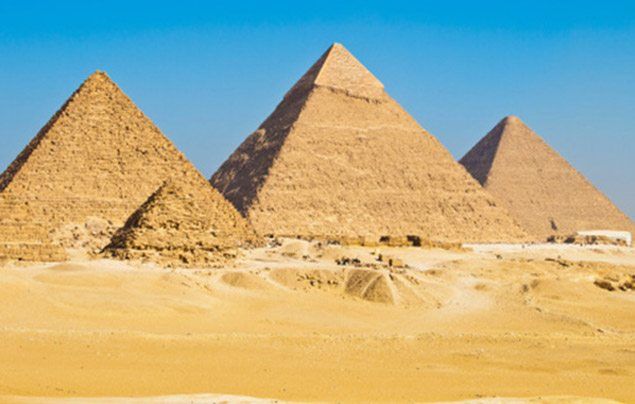 Pyramids of granite, faced with limestone.  The pharaohs Cheops, Akhenaton, Tuthmoses.  The gods Osiris, Hathor, Anubis.  The rise and fall of the Nile.  Mummification processes.  Cartouches.  Ushabtis.  Perfumed cones of wax on the heads of party-goers.
All so familiar from – how long ago?  60 years, I reckon.  I was fascinated, riveted by the ancient Egyptians when I was still at primary school.  I taught myself most of it, soaking it up, scouring any book available.  And it stuck.
Here's what I find strange:    the knowledge I acquired then with such focus and clarity is just as vivid now  – I haven't forgotten any of it.
I was pondering this, sitting  and watching Dan Cruikshank explaining it all this evening.  I still know it all.  How come it's so strong in my memory when I forget so much else?
As I grew older I went on absorbing information, like everyone else, but I don't remember it half as well, if at all.  Even though I did some further study on a completely different subject recently, it isn't securely lodged with bright pins of knowledge in my head, like this stuff I learned when I was a child.
I'd love to know what makes the difference.
(image from National Geographic Kids)